Our coaching team have a wealth of experience and qualifications between them; ensuring you get the best of the best.
We believe that personality counts for a lot, so our hand-picked team are not just great at teaching fitness they're great to be around too.
---
Nicola Tunstall, founding partner
I'm a Crossfit L1 & 2 trainer, a CrossFit Kids coach, a BWL club coach and a L3 REPs personal trainer.
I love Crossfit as a training method for myself and am lucky enough to be able to come into at least 4 or 5 of our classes each week! Daily, I see the benefits of what Volentia offers our members and I am regularly astounded by their progress!
Even though much of my working day is taken up with running Volentia, I'm a team player and I still make the time to coach our coaches regularly. I thoroughly enjoy the time spent with our members in their beginner classes, the daily CrossFit sessions or at competitions.
I am committed to encouraging our members on their CrossFit journey every step of the way, their success is our success!
Connect with Nicola on Linked In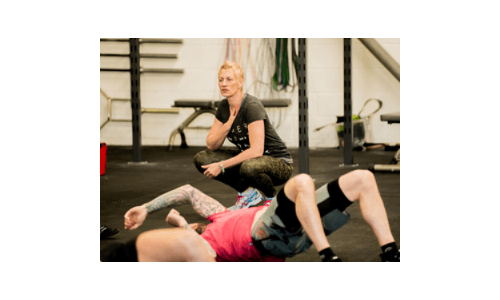 Members say "

Nicola's warm welcome on day one made me feel instantly at ease, making me feel like part of the family

"
---
Nick Smith, founding partner
As well as CrossFit & being a personal trainer I play rugby for Nuneaton RFC, have dabbled in Brazilian Jiu-Jitsu. I love coaching people be it in a class, a personal training session or my strength & conditioning work with Lichfield ladies RFC. I supported the All Schools Programme by coaching local schools with the RFU.
I'm definitely a fitness geek and love understanding the programing & planning side. In my spare time you'll find me walking or wrestling my dog Sidney, who loves to chew my ears!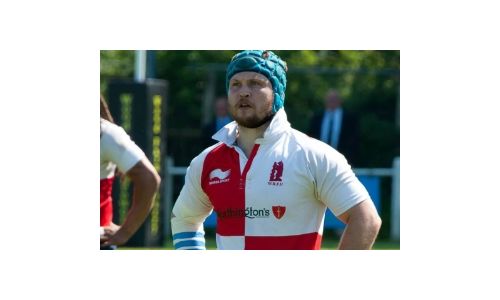 Members say "

Nick is incredibly helpful and generous with his time and knowledge – I always learn something new from him

"
---
Matty Lee, Coach & Competition Manager
After travelling & living in Asia & Australia I returned wanting to change my lifestyle. Whilst I'd always been sporty, I was unhealthy too!
CrossFit Volentia suited me straightaway – the people, the exercise, the variety, the challenge. Now I am the proud person I have become and hope my experience can positively impact others.
As well as a coach I'm a trained sports massage therapist, and have my own clothing line – Beyond the Box – for those that what to do and be more. The Goal? A life without limits!
My passion and drive to help others never waivers, it's what I enjoy and what I want to do for a very long time!
Connect with Matty at Life Beyond the Box or visit his Apparel clothing store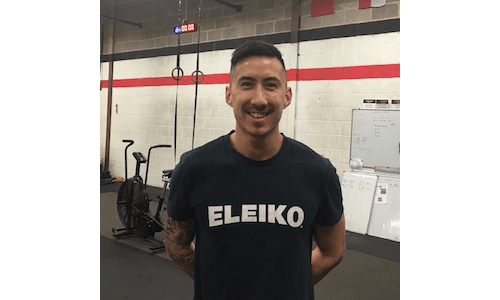 Members say "

Matty's energy and enthusiasm is infectious – he is absolutely great to be around!

"
---
Sam Pashley, Coach
A self-confessed health & fitness geek for all things exercise, nutrition & mindset.
I believe that health & fitness revolves around movement, strength, endurance, improved lifestyle choices, nutrition, enjoyment all underlined with a happy mind.
My training includes heavy weights to bodyweight, Olympic weightlifting to gymnastics, kettlebells to yoga and everything else that promotes improved movement and varying intensities.
Progressing my own health and lifestyle in this way has given me a deep understanding, and now I'm passionate about sharing this knowledge & experience to anyone willing to come along for the ride – be that in exercise, nutrition or improving your mindset.
Connect with Sam on Facebook Instagram or visit sampashley.co.uk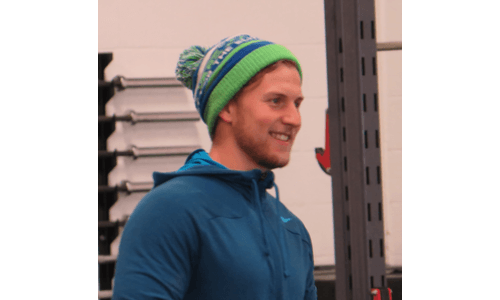 Members say "

Sam really cares about people, his approach to fitness and overall lifestyle has helped me on so many levels!

"
---
Dawid Esterhuizen, Olympic Weightlifting Coach
I found my passion in Olympic Weightlifting later in life, when I started CrossFit at CrossFit Volentia. Joining their Barbell club with the support of the coaches, I was inspired to compete in Olympic Weightlifting at the regional open level.
I was fascinated by the sport and started studying lifting and lifters in detail which lead me to get my British Weightlifting Level 1 & 2 Coach qualifications.
I have been training under Coach Marius Hardiman from Oxford Power Sport, which exposed me to high level of coaching, where good technique and mobility leads to big lifts.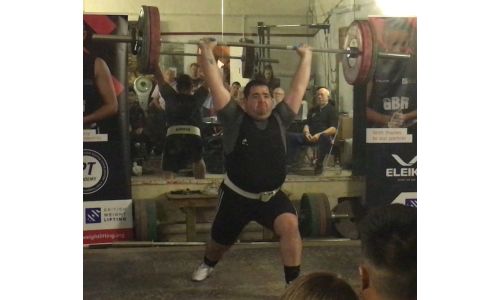 Members say "

Dawid takes the time to get to know each member. He makes everyone feel welcome and offers huge amounts of support and advice.

"
---
Joel Reed, Crossfit Coach
I've been in the fitness industry for 11 years as a Crossfit coach, a Personal Trainer and a Strength and Conditioning Coach, most notably for the Leicester Tigers Rugby Club where I spent 2 seasons with their DDP squad.
I've played a number of sports during my time, Tennis, Football and Judo when I was younger. During my Teens I played rugby for 6 years and then moved on to Brazilian Jiu Jitsu
I love to see the progressions of everyone I coach and take as much pride in their achievements as they do. I'm invested in them and want to see them succeed in their goals and will do what's needed to see that happen.