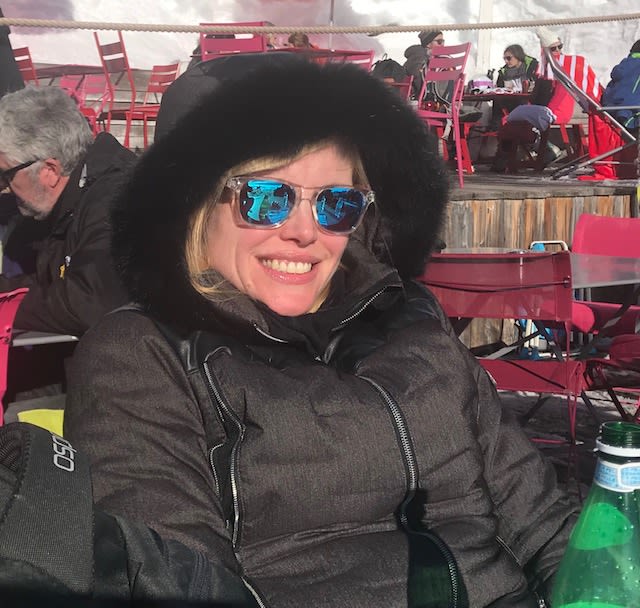 I knew I wanted to get fit and maintain it but working full time in a senior management role and
commuting for 3 hours each day, accompanied by my son Henry (age 2), meant time commitment
was a big factor. So, I needed to find a really effective and interesting way of training. I had thought
about CrossFit for a while but frankly it scared me because it seemed to be only for the seriously fit.
However, my husband Tony had joined Volentia in the summer of 2018 and loved it so I put aside my
reservations and decided to give it a go in November 2018.
I found out I was pregnant a week after completing my induction. I had trained once a week with a
personal trainer and attended pregnancy yoga when I was pregnant with Henry. However, I was left
with impression that I wasn't fit enough and I suffered from terrible back pain throughout my third
trimester. With that in mind, I decided to persevere with CrossFit for as long as I could during my
pregnancy.
Going to classes 3-4 times a week was a revelation throughout my pregnancy. I was only ever
welcomed and sessions scaled so that I could fully participate. CrossFit was great fun and even took
part in "Murph" on Memorial Day (scaled of course but still a fantastic experience). I took great
pleasure from taking part in gymnastics until the end of my second trimester. When I joined
Volentia I had no experience of training with a barbell and enjoyed working on technique as much as
I could by attending weekly classes. I took part in team WODs until quite late on in my pregnancy
and always appreciated the support of my fellow athletes – many of whom have become friends.
I can wholeheartedly say that joining Volentia has been everything I could have hoped for and more.
I was able to continue attending classes well into my third trimester with additional adaptions to the
programs but the sessions were still varied, fun and challenging. I felt well throughout my
pregnancy, full of energy and did not suffer from any back pain. More than that, I rediscovered my
passion for health and fitness at a time when many would think that would not be possible,
especially me.
I have learnt that CrossFit is about more than fitness - it is about health and wellbeing. Inclusion is a
watchword at Volentia. Yes, crossfitters are very fit but they are also inspirational and everyone is at
different stages and working on their own goals. Volentia has a fantastic culture led by Nicola and
Nick and fostered by all of the coaches - professional, supportive, focussed and friendly. It is a
community. I am looking forward to going back to Box post-partum and seeing what I can achieve.
Thank you Nicola, Nick and the Volentia team!