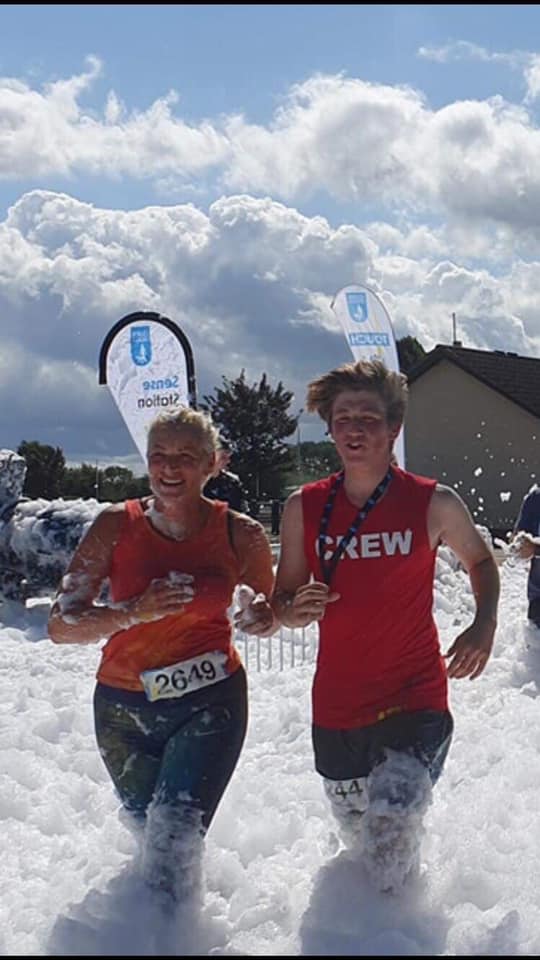 Some people make a judgment about CrossFit based on what they see in films like Fittest on Earth, or by watching clips on YouTube of top CF athletes competing in the Games....and they make their decision on whether to start at CrossFit Volentia based on these views..

It's a bit like deciding not to have a Sunday bike ride with your friends based on watching Chris Froome ride up Alpe d'Huez in The Tour!

Sure....sport, professional sport is BRUTAL!
Athletes fight tooth and nail to be THE BEST, giving up everything...including at times their health, to be the BEST in the WORLD!

But....
Professional sports men and women are at the top of their game for a very short period of their lives-it's a VERY brief career....their success on the day often comes at a very high price-hip replacements in their 30's, knee reconstructions in their 20's and after they retire, they become just a little more regular, maybe they get out of shape, loosing their fitness and the desire to keep healthy.

At CrossFit Volentia we are here to see you through The Long Game!
Not just today, this week, this month or even just this year,
BUT FOR YEARS AND YEARS!!
From your 20's to your 90's!
Sure, my mum at 80 will modify her workout from the guys and girls in their 30's but she still stays fit and healthy!

Today, At 52, I ran my first 5k in several years with my friends from Volentia and in particular my 15 year old son. I've not done any specific run training, I've not been pounding the streets but what I have been doing is regularly attending CrossFit classes for about 6 years now!
It keeps me STRONG
It keeps me FIT
It keeps me SANE
and it keeps me running along side my boy.....