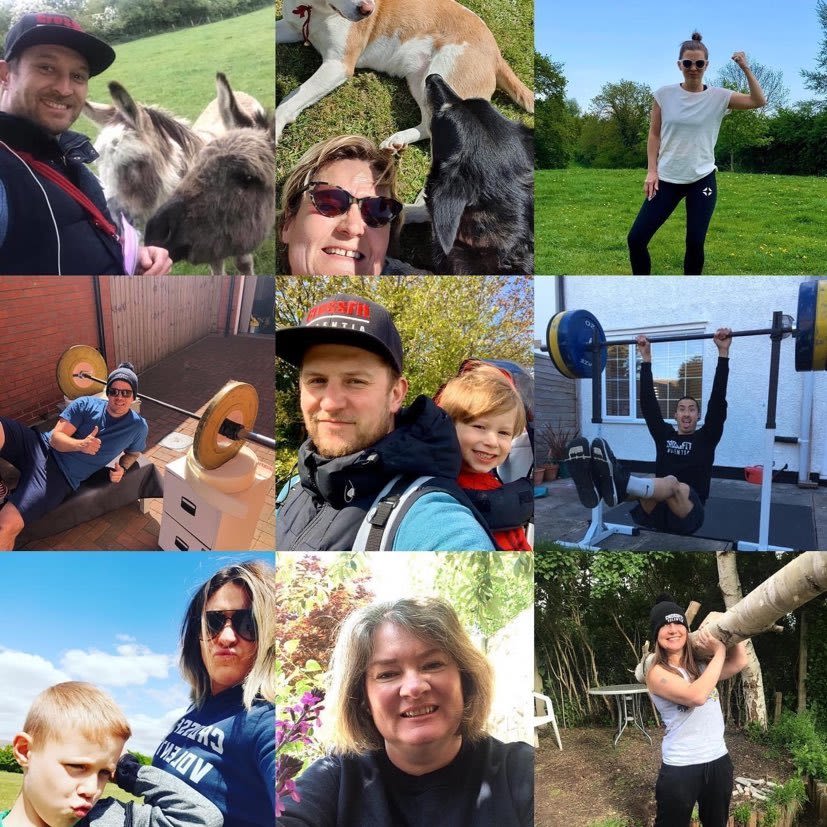 Over the past few weeks being in lockdown has added new words to our everyday vocabulary:
Quarantine, social distancing, agile working, shielding, Zoom!
It's added new items to our everyday shopping lists by way of face masks, hand sanitiser, antibacterial wipes and gin!
We've not been able to hug our friends, shake hands with our colleagues or kiss our elderly parents. We've had to stay at home, stay alert, stay away...
We've had to stop our children hugging their grandparents, they've had to stop playing catch, tag and any other game where they would physically meet.
Many of us have had to stop going out to work, we've turned our kitchens, spare rooms and garden rooms into offices and schools where we've had to work AND teach our children!
We've found new ways of communication- Zoom meetings became our saviour!
We've had quizzes, coffee mornings, family gathering and so much more!
We started doing our regular gym classes in our garages, bedrooms and living rooms! It wasn't quite the same, we missed our friends and the atmosphere of the gym but we found that it carried us over..for a bit and for a while...
But as the weeks have gone by some bad habits have set in..
The enthusiasm we had is starting to wane..
We're finding it hard.
We miss our friends!
We miss our gym.
We miss our families.
We want to go back to normal!

We know how you feel, because we have gone through the same ourselves.
At CrossFit Volentia, we are here to help you get some part of your routine back on track.
We know you may feel unfit.
We know you may feel embarrassed that you've put weight on, that you've lost strength and perhaps some muscle tone.
We know you may be apprehensive about coming back to a gym.
We know this because that's been the story for many of us.
But the good news is we've been preparing ways to help you, we've been developing a timetable to make sure we can help as many people as possible and we've put procedures in place to make sure you're safe while you train with us.
As of NOW we can get you started in one of our small group beginners classes so that when the gym reopens properly, you'll already have started your journey.
As of NOW we can help you get those nutritional habits dialled back in and your eating patterns back on track.
As of NOW we can deliver 1:1 personal training sessions to you, specifically designed for your individual needs.
Our live sessions are delivered on our own car park by qualified CrossFit coaches. We are strictly adhering to social distancing guidelines and we are ensuring our gym equipment is safe and clean- always!
If you're not ready to come back into the gym yet, we are also able to deliver some of our classes and 1:1 sessions via Zoom still.
We know that staying fit and healthy offers one of the best defences against this virus. We will support you every step of your journey with us and help you regain your fitness and strength over the coming weeks and months.
Get in touch today and start your journey with us!