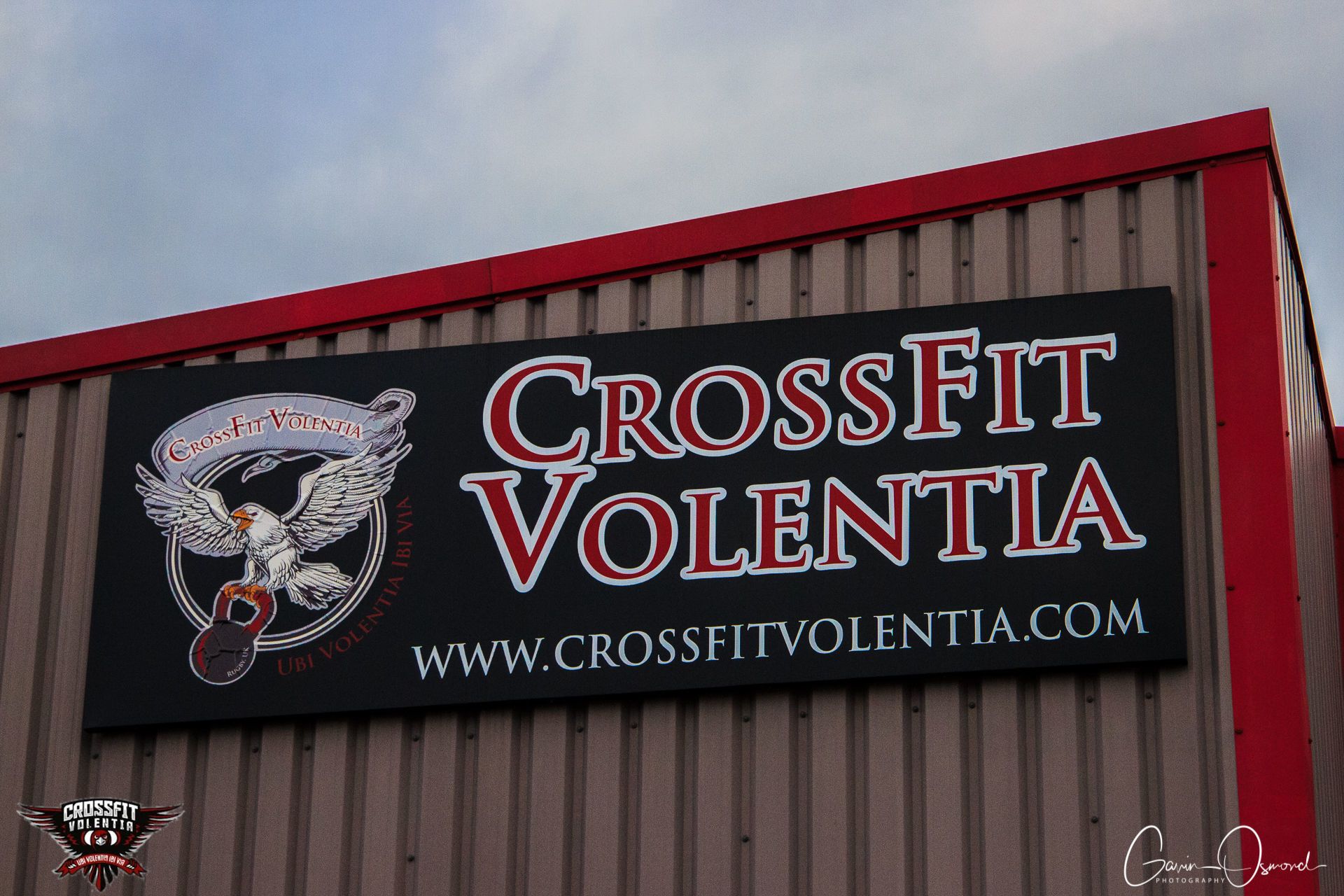 From what in the past could seem a daunting experience, CrossFit competitions in this day and age have become very inclusive and open to all levels and abilities.
A quick search on google will bring up multiple competitions throughout the year for; masters, teens, teams, pairs and individuals!
You can find anything from small local throwdowns with a handful of athletes, to huge nationwide competitions with hundreds or even thousands of competitors and spectators!
Here at CrossFit Volentia we run medium sized competitions that are generally inclusive to all. Here's a run down of what you can find here this season:
June 2nd – CrossFit Weightlifting
Our ever popular weightlifting competition is back!
This event is open to all levels and is a great way to compete against people in the same weight category as you.
You will complete the standard Olympic weightlifting lifts; the snatch and the clean and jerk.
Registration commences on April 2nd 2018 and spaces generally fill very quickly, so don't miss out!
August 4th – Mixed sex pairs
This is a new addition to this years calender.
After running a highly popular same sex pairs competition last year, we've decided to add this one in!
There will be a scaled and RX category to ensure that you get a fair shot, regardless of your ability.
Prizes for all podium finishers will be up for grabs as well as; tea, coffee, food and good vibes all day!
Spectators get in free so feel free to come down and enjoy the spectacle. Registration for teams is released June 4th 2018.
October 6th – Same sex pairs
Back by popular demand, this was our fastest selling and biggest turnout competition of last years calender!
With sponsorship from some awesome local businesses, we managed to create a fully inclusive competition that was a huge success.
You can expect prizes for all podium finishers, tasty food, good times and a whole lot of fitness!
Again, spectators get in for free so come along and check it out!
For more information regarding this years competitions please contact our competition manager Matty Lee on [email protected]
Alternatively keep an eye on our social media and website!