Blog
Member Success Stories
Showing 1 to 1 of 16 posts.
Posted on February 15th, 2019 in Member Success Stories by Crossfit Volentia Coaches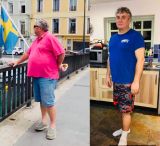 There are many success stories from members here at Volentia, people who join and improve their quality of life immeasurably for a whole variety of reasons. We would like to share one of those success stories with you today.